Sponsors
---
The Blue Diamond All Star family would like to thank our 2001-2002 season sponsors. Your donations helped make it possible for all of our cheerleader to have an incredible opportunity. We hope that you realize how much you donations helped our squads throughout the year. Be sure to look for you sponsorship on the back of the 150 shirts worn to the National Championship in Orlando, FL. You might even see it on ESPN this summer!
2002 Nationals' T-Shirt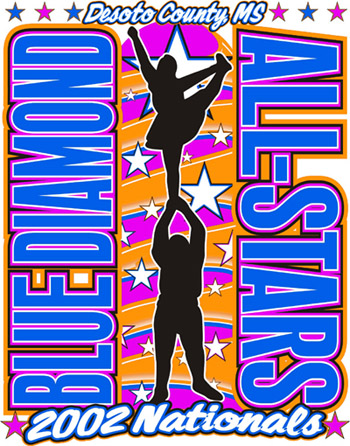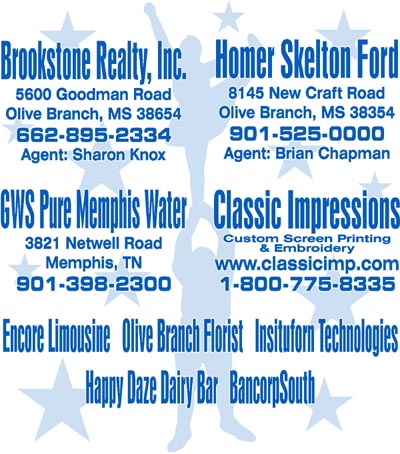 Front Back
A special thanks to Classic Impressions, for designing such a wonderful and eye-catching t-shirt, and displaying our sponsors in such an impressive way. Would you like for your business to be on next year's shirt? Want to help the Mid-South's most talented youth go back to Florida and improve their rankings? This year is exploding already, so don't wait! Click here to find out how you can help!